c.s / s.s
Forged Carbon Steel
Rating    150# 300#
Size         2 "to 24"
Rating       800#
size             1/2 "to 2"
We offer a wide range of cast steel, swing type & lift type non return valves that are available in sizes from 2″ to 24″ (50 mm to 600 mm) and in design & manufacturing standards as per API 6D / ANSI B 16.34. These non return valves also meet the pressure Test Standard of API 598.
Non Return Valve Avaliable in :
Lift Up- Rating – ND-40 ,150#
  Swing type
Applications : Water, Steam, Oil , Chemicals etc.
According to Standards : BS 5352 / BS 6755 / BS 1868 / ASME B 16.34 /API 6D / API 598 / API 603
Size : 2" TO 24"
Materials:
WCB, WC6, WC9 CF8, CF8M, CF3, CF3M, LCB, LCC, Hastelloy, Hastelloy C, Duplex, Monel, and others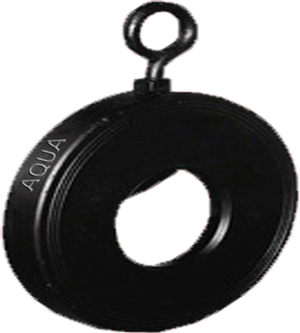 Check valves are two-port valves, meaning they have two openings in the body, one for fluid to enter and the other for fluid to leave. There are various types of check valves used in a wide variety of applications. Check valves are often part of common household items. Although they are available in a wide range of sizes and costs, check valves generally are very small, simple, and/or inexpensive. Check valves work automatically and most are not controlled by a person or any external control; accordingly, most do not have any valve handle or stem. The bodies (external shells) of most check valves are made of metal.
Body :
Carbon Steel ASTM A216 Gr. WCB/Stainless Steel A351 Gr.CF8/CF8M/Ductile Iron ASTM A395/S.G. Iron EN 1563 No. EN-JS1024
Disc :
Stainless Steel ASTM A276 Type 410 / 304 / 316 / ASTM A217 Gr.CA15 /Carbon teel ASTM A216 Gr. WCB /Stainless Steel ASTM  A351 Gr. CF8 / CF8M / Ductile Iron ASTM A395 / S.G. Iron  EN1563 No. EN-JS1024
Spring :
Stainless Steel ASTM A240 Type 316 / ASTM A312 Type 316
O-ring :
EPDM , Nitrile , Silicon , Teflon
Hinge pin :
Stainless Steel ASTM A276 Type 410 / 304 / 316
Coatingiiiii:
Enamel
According to Standards :
API 609/ BS5155 / IS 13095 / MSS SP-67
Sizes 1.5″to 48″